Joseph P. Zekas, CPA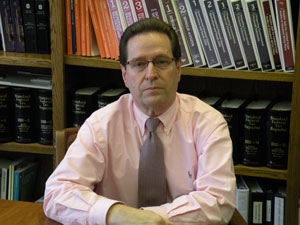 E Mail JoeZ@ClementeCPA.com
Education
Penn State University - B.S. in Accounting, 1972
Professional Associations and Certification
Certified Public Accountant – Pennsylvania
American Institute of Certified Public Accountants
Pennsylvania Institute of Certified Public Accountants
Designated Audit Quality Partner (AICPA EBPAQC and GAQC)
Professional Experience
Joe joined the firm in 1973, becoming a principal in 2008. He performs audits of not-for-profit entities, governmental entities and small businesses. He provides accounting and tax services to small businesses and individuals in various industries including medical, transportation, real estate, manufacturing and retail. He also serves as technical reviewer in the firm's Quality Control process.
Personal
In the community, Joe is a member of the Penn State Alumni Association and is an active member of the Knights of Columbus. He is a member of St. Jude's Parish, Mountain Top.
Joe enjoys golf, snowmobiling and fishing. He resides in Drums, Pa. with his wife Marlene. He is the parent of three children: Joseph, Larksville, Pa., Michael, Luzerne, Pa., Erin, Sicklerville, NJ, and has five grandchildren: Connor, Nora, Kaelen, Adelie and Bennett.